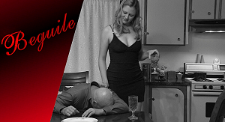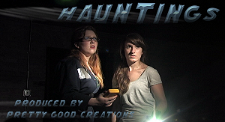 Beguile: A guy meets a lady in a chatroom and gets invited to her house. What happens turns out to be a lot more than he bargained for.
Hauntings: These lady ghost hunters find a real ghosts in custom bike shop.
Channel 1: Mace TV Movies & Shows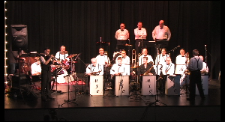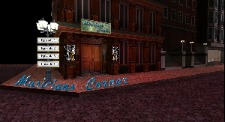 Martinsburg Jazz Orchestra filmed at the Apollo Civic Theatre
Musicians Corner
. 4 episodes from the live show. Chef Eric had musicians join him on the show to talk about and play their music.
Channel 4: Music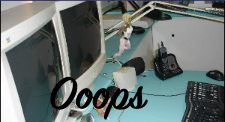 Ooops: When a Virtual lady becomes all too real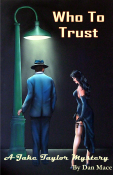 A Mystery Detective story by Dan Mace. It's 1947 and Jake finds himself facing a woman who may or may not be the killer but he learns one thing fast, the worst part is wanting to trust someone you know you shouldn't and with Diana, there is never a time when she is not dangerous.
Watch More Music Shows Here...
1933. Philo Vance, accompanied by his prize-losing Scottish terrier, investigates the locked-room murder of a prominent and much-hated collector whose broken Chinese vase provides an important clue.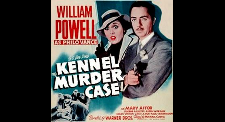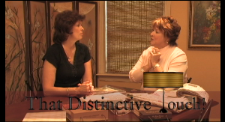 Channel 7: Decorating & Design for Homes & Commercial Property
* That Distinctive Touch: A Decorating and design show with award winning Renee Ayala Jones. Renee takes us on tours of some of the homes she has worked on.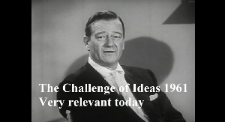 1913 California State Fair. This film has clips from the actual fair.
Channel 10: Vintage Documentaries, Films and Shorts, Ephemera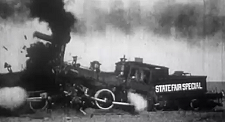 Challenge of Ideas was a film made in the US with John Wayne, Edward R. Murrow & others about the Cold War
Channel 11: The Wonderful World of Wheels
GM Futureliner. A group of people got together and restored this fabulous coach. This is the story of how it happened and a look at it.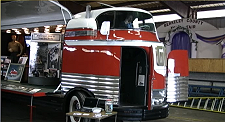 * Life with Elizabeth starring Betty White. Episode 1. This was her early TV show and as always she is very funny.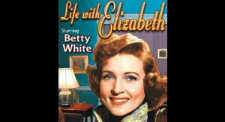 Channel 9: Classic TV shows
Channel 5: The Food Channel
The Gourmet's Garden with Chef Steve Weiss who is a nationally known Chef, repeated guest on the Food Network, Chef instructor at the White House & head of the Culinary Dept. at Blue Ridge University.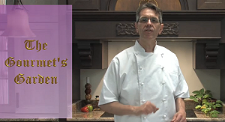 Rythm & Blues Revue with a huge cast of all time greats. This is a rarely seen show and if you're into blues and jazz you won't want to miss it.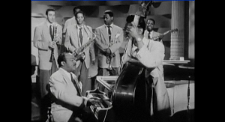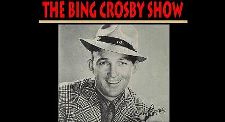 * Bing Crosby's TV show. On this episode Bing is joined by Louie Armstrong.
Channel 12: For Kids of All Ages
* Our Gang/The little Rascals we always fun to watch and in this episode they outdid themselves with some amazing talent in singing and dancing.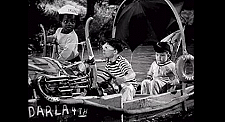 * Our Gang/The little Rascals: Bear Hunters. Watch the kids get in over their heads again and find a way through.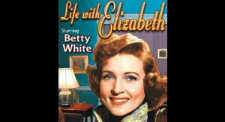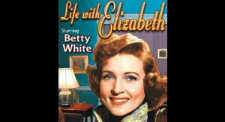 * Life with Elizabeth starring Betty White. Episode 2
* Life with Elizabeth starring Betty White. Episode 3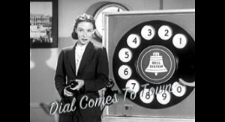 *Dial Comes to Town. A propoganda film by the telephone company to get people used to this new fangled gadget & show them how to use it.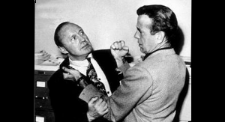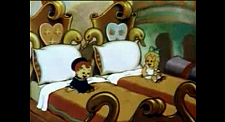 Dreamland, A wonderful cartoon adventure!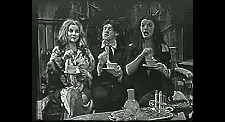 Gisele MacKenzie does a very funny version of Heartbreak Hotel. She is said to have had perfect pitch and one of the greatest singers of all time.
The Jack Benny Show with guest Humphrey Bogart who is hysterical as the bad guy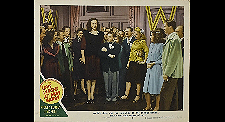 Love Laughs at Andy Hardy. Mickey Rooney does his thing again as Andy Hardy at 5' 2" he takes 6' 2" Coffy to the dance after getting out of the Army in 1946.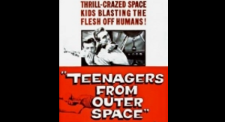 A classic 1950s B Sci Fi movie. Teens from another planet land on earth to use it as a colony for their monsters but sweet Betty charms one of them and the plan comes apart!

The 1st & original VAMP movie! Where the term Vamp originated. SILENT FILM B&W. Theda Bara plays the vampire who lures men to their doom!
Quote from Theda Bara herself:   To understand those days you must consider that people believed what they saw on the screen. Nobody had destroyed the grand illusion. Audiences thought the stars were just the way they saw them. Why, women kicked my photographs as they went into theaters where my pictures were playing, and once on the streets of New York a woman called the police because her child spoke to me.
Channel 2: Talk of the Town Video Magazine Archives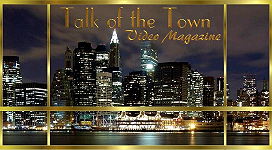 Channel 8: Classic Movies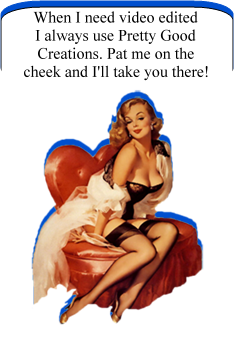 Max Fleischer is interviewed about his work on Betty Boop with some help from Betty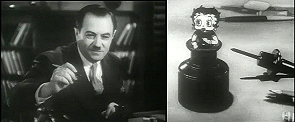 Hi De Ho. Cab Calloway in a full length feature film. Excellent show and of course he does his signature numbers.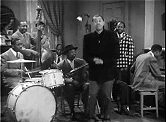 Cab Calloway leads in to this Betty Boop cartoon and does is hot Hi De Ho!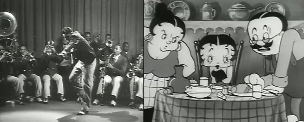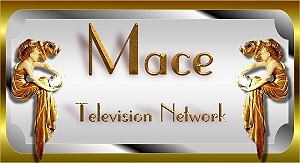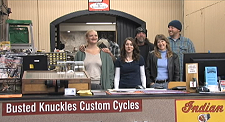 A series of shows about motorcycle maintainance with Brian from Busted Knuckles Custom Cycles. A lot of really good how to tips n tricks and a lot of bloopers.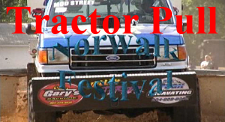 Tractor Pull in West Virginia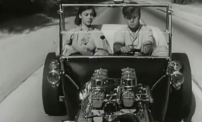 The Choppers. One of the JD (Juvenile Delinquent) movies from 1961. Hot Rods, chicks and strippin down stolen cars for parts.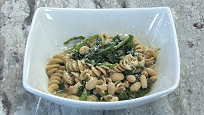 Check out this great show on making Broccoli Rabe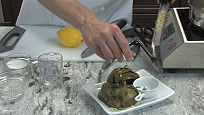 Chef Steve shows us how to prepare delisious artichokes
Watch more classic movies here!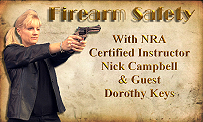 NRA certified instructor and WV state Trooper Nick Campbell demonstrates gun safety from one of the classes he gave with Actress Dorothy Keys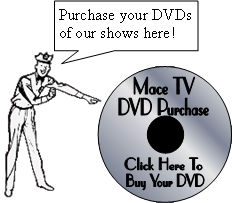 Visit our sister station www.maceradio.com
Episode 1
Episode 2
Episode 3
Hauntings is a Mace TV Production copyright 2014